"Jesus answered them...If the Son, therefore, shall make you FREE, ye shall be FREE indeed." John 8:34-36
Details

Written by

Pastor David

Category: Biblical Doctrine
Hits: 30
Jesus Christ came to set the captive free. Christ never once winked at sin, or condoned sin, or minimized sin in ANY way. Christ did not come to throw stones at sinners. He came to judge hypocrites and unclothe the selfrighteous. And, undoubtedly, as we have noted in the Four Gospels...Christ never said an unkind word to any sinner who was willing to believe and receive pardon.
Read more: Holy Week Message, part 2, Jesus Knew ALL - Pastor David
Details

Written by

Pastor David

Category: Biblical Doctrine
Hits: 126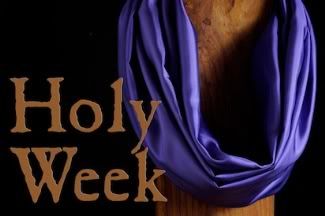 In the days when Christ was here on earth there was a divi­sion among the people because of Jesus. There was even a greater division after His death and resurrection in the days of the Apostles. There is a still greater division in the world today because of Jesus.
Read more: Holy Week Message, part 1, Division Because of Jesus - Pastor David